13 Jun 2010, 4:29pm
animals & children
drawings
nature
by
Meagan
9 comments
Here's some art: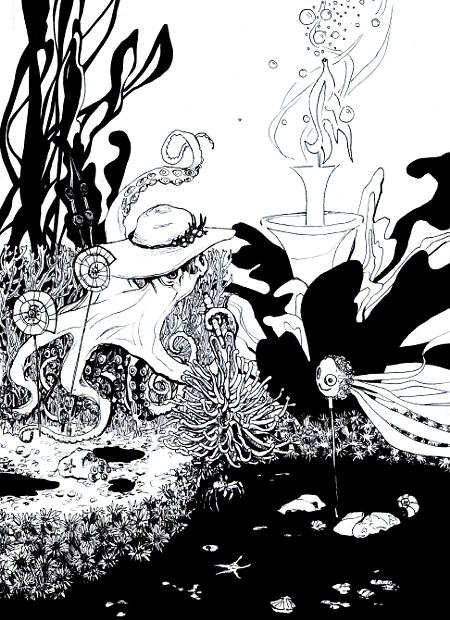 I started this piece several months ago. Somewhere along the line I went mad with power and blacked in way too much, and once I realized it, I sort of stopped liking it. I've been trying to use more contrast of both black vs white and texture vs space, but I think this one would have been better sticking to the texture play. Now it's a bit too heavy, but it's still technically worth showing I suppose, so here you are.
I could probably help the balance of this piece by putting a bit more black in the white areas of the top right quarter, but for the moment I'm sick of looking at it, so I'm calling it done.
13 Jun 2010, 3:33pm
tangents
by
Meagan
2 comments
This is a pretty cool idea… not sure my art style really fits with this group (its more multi-media which I like but haven't experimented with much) but maybe it will encourage me to start doing more drawings, and, who knows, actually post to the blog occasionally. I first saw it on Norah's Art blog (whose name is really Sharon, which confuses me).
Edit 01/26/11 *I had to delete this script because I didn't blog much last year and this post was taking up far too much room on my front page. I hope you'll visit some of the other artists from the comments.